Tributes are pouring in following the shock death of Lisa Marie Presley, the only child of Elvis Presley and Priscilla Presley.
The singer-songwriter died on Friday, January 13 in hospital after going into a suspected cardiac arrest. She was 54.
"It is with a heavy heart that I must share the devastating news that my beautiful daughter Lisa Marie has left us," Priscilla Presley, 77, said in a statement confirming her daughter's death. "She was the most passionate, strong and loving woman I have ever known."
Watch the video above.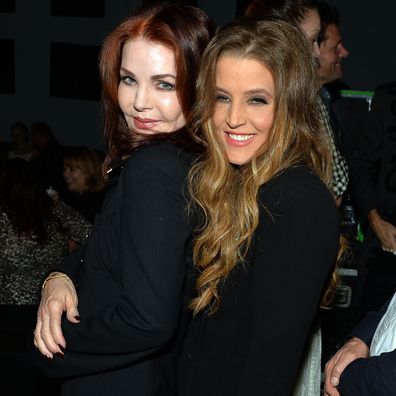 Musician Michael Lockwood, who is Lisa Marie's ex-husband and the father of her 14-year-old twins Harper and Finley, has finally paid tribute to the late star.
"We are all reeling from the sudden passing of Lisa Marie Presley, the mother of my two beautiful twin daughters Harper and Finley," Lockwood, 61, said in a statement to People.
"Nothing prepares us for such an unexpected tragedy. It is incomprehensible. The most important thing to me at this time is to take care of my daughters, making sure they always feel safe and loved," he added.
"Both of them have incredible spirit and they will carry our family's legacy on for the rest of their lives. Since they were born, Harper and Finley have brought me profound joy and I remain devoted to them. We ask for privacy at this incredibly difficult time."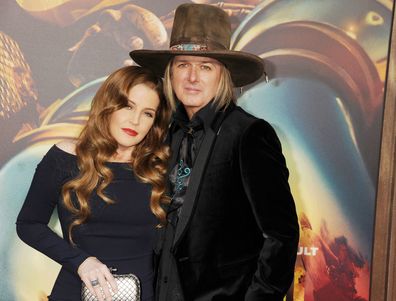 Lockwood, a well-known guitarist and music producer, who has worked with the likes of Carly Simon, Fiona Apple, Bijou Phillips and Aimee Mann, married Presley in 2006.
The pair welcomed their daughters in 2008 and were together until Presley filed for divorce in 2016.
Lisa Marie's half-brother Navarone Garibaldi, 35, shared a heartfelt statement paying tribute to his "big sister."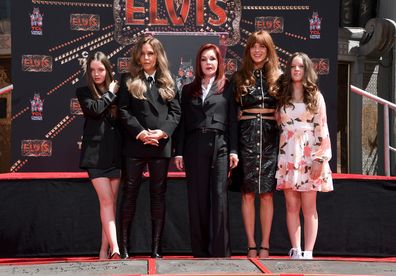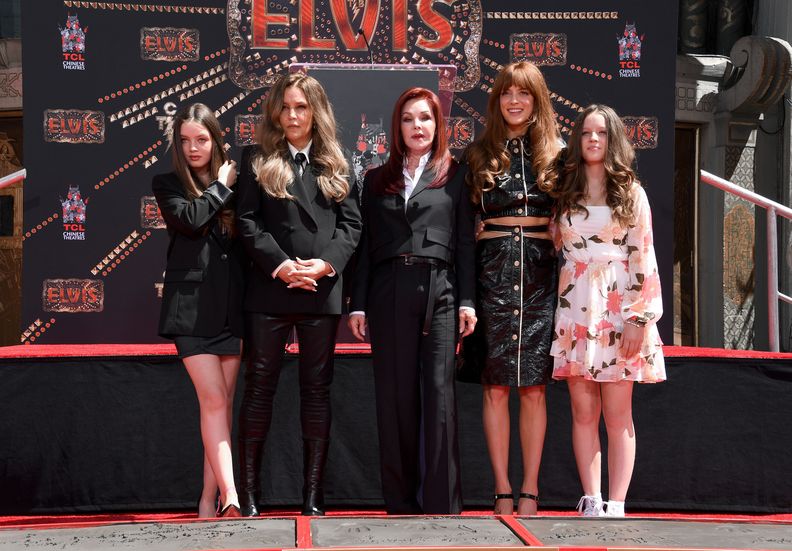 "Big sister… i hope you are now at peace and happy with your Dad and your son by your side," Garibaldi, who is the son of Priscilla and her ex-boyfriend Marco Garibaldi, wrote on Instagram alongside a photo of the two of them when he was a toddler on Instagram.
"I know the past couple years weren't easy for you, and I wish things had been different between us. regardless, you are my sister and I'm sending love and prayers for your journey home. I still can't believe this, I'm lost for words. Love you sis. Beijos. 💔."
In Portugese, "beijos" means "kisses".
Garibaldi was born in 1987, and two years later, Lisa Marie welcomed her own child, Riley Keough, her first-born daughter, with ex-husband Danny Keough.
READ MORE: 'That story sickened me': Heartbreak in pages of Harry's book
Lisa Marie's ex-husband, actor Nicolas Cage, also paid tribute, saying in a statement he was "heartbroken" over the "devastating news."
In a statement obtained by the Hollywood Reporter, the 59-year-old actor, who was married to Lisa Marie from 2002 to 2004, said Lisa Marie was someone who "lit up every room."
"Lisa had the greatest laugh of anyone I ever met. She lit up every room, and I am heartbroken," Cage's statement read.
"I find some solace believing she is reunited with her son Benjamin," he added, in reference to her son, Benjamin Keough, who died aged 27 in 2020.
READ MORE: If you have this job, 13 per cent of Aussies don't want to date you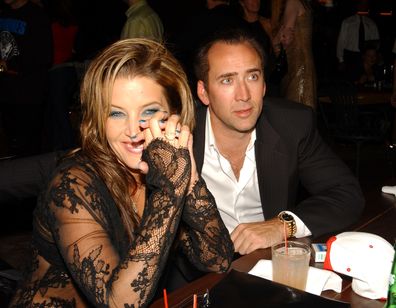 Michael Jackson's estate also paid tribute to Lisa Marie, saying in an Instagram statement: "We are saddened by the sudden tragic loss of Michael's former wife, Lisa Marie Presley. Michael cherished the special bond they enjoyed and was comforted by Lisa Marie's generous love, concern and care during their times together."
"Our hearts are with Lisa Marie's children, Riley, Harper and Finley, and her mother, Priscilla, in this difficult time," the statement concluded.
Jackson and Lisa Marie were married from 1994 to 1996.
Earlier, the Jackson family shared another tribute, posting a photo of Lisa Marie with Jackson at the 1994 MTV Video Music Awards.
"Condolences to the family and loved ones of Lisa Marie Presley," the caption read.
READ MORE: Russell Crowe's night out with 'sweet' Lisa Marie Presley
Meanwhile, actor Tom Hanks, who played Elvis Presley's manager Colonel Tom Parker in Baz Luhrmann's Elvis, shared a statement of support with his wife Rita Wilson.
"We are heartbroken over the loss of Lisa Marie Presley. Absolutely broken … " Hanks wrote in a joint statement with his wife, posted to Instagram overnight.
Wilson also took to her own Instagram page, sharing photos of Lisa Marie and writing: "Our hearts are broken with the sudden and shocking passing of Lisa Marie Presley tonight. Tom and I had spent some time with the family during the Elvis movie promotional tour. Lisa Marie was so honest and direct, vulnerable, in a state of anticipation about the movie."
"She spoke so eloquently about her father, what the movie meant to her, that it was a celebration of her dad. She had her gorgeous daughters Finley and Harper with her who made us all laugh," she continued.
READ MORE: 'Having an open relationship helped prepare me for having a baby'
"She privately showed us her home, Graceland, and she made it feel like home to us. She was so gracious to us, Austin, Baz, and guests. If you haven't heard her music please go listen. She had a sultry voice, a power and tenderness, that I have always loved."
Lisa Marie will be buried at Graceland next to her son, with her father nearby.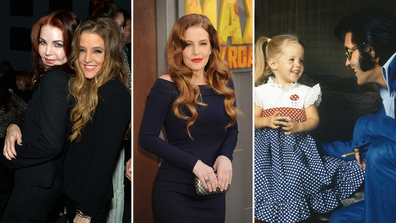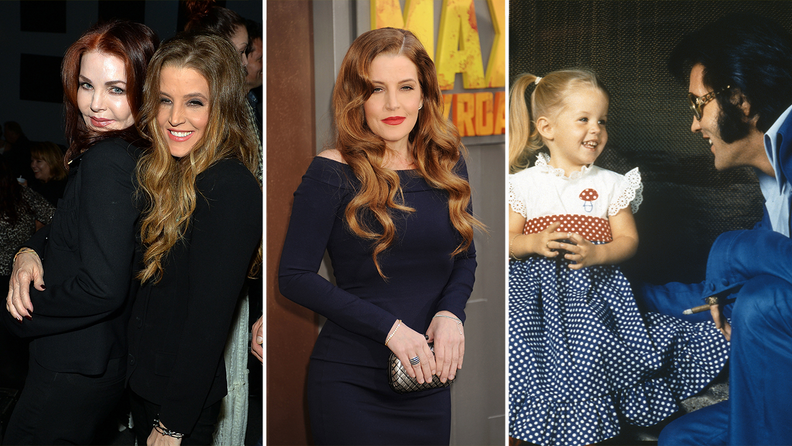 Lisa Marie Presley: Elvis' daughter's life in photos
"Our hearts and our prayers go out to Riley, Harper, Finley, Danny @nava_rone and Priscilla. A mother should never have to lose a child. Lisa Marie lost her precious son Benjamin, Priscilla loses her only daughter. It's too much. Sending love to the family, prayers for peace and strength. Love, Rita and Tom," Wilson's tribute concluded.
Baz Luhrmann, who directed Elvis, also paid his respects.
"Over the last year, the entire Elvis movie family and I have felt the privilege of Lisa Marie's kind embrace," Luhrmann wrote alongside on Instagram an image of Lisa Marie and Elvis star Austin Butler laughing.
"Her sudden, shocking loss has devastated people all around the world. I know her fans everywhere join me in sharing prayers of love and support with her mother, Priscilla, and her wonderful daughters Riley, Finley and Harper.
"Lisa Marie, we will miss your warmth, your smile, your love," Luhrmann concluded.
Australian actress Olivia DeJonge, who played Priscilla in Elvis, re-shared Luhrmann's post to Instagram with the comment, "Shattered."
"Privileged to have felt her magnificent presence. And forever indebted to her, for the kindness and support she showed me, and the entire Elvis family," DeJonge's statement continued.
"All of my love to Priscilla, Riley, Harper and Finley," she concluded.
Austin Butler, who played Elvis in Luhrmann's epic, also released a statement paying tribute.
"My heart is completely shattered for Riley, Finley, Harper and Priscilla at the tragic and unexpected loss of Lisa Marie," he said in a statement to E! News.
"I am eternally grateful for the time I was lucky enough to be near her bright light and will forever cherish the quiet moments we shared. Her warmth, her love and her authenticity will always be remembered."
Only 48 hours before her death, Lisa Marie had attended the 2023 Golden Globes with her 77-year-old mother, with both watching on as Austin Butler won Best Actor, Motion Picture Drama at the event for his role as the King of Rock 'n' Roll in Baz Luhrmann's Elvis.
Lisa Marie and Priscilla were seen getting emotional as Butler, 31, told them he would "love [them] forever" in his acceptance speech. Priscilla appeared to blink back tears as Presley put her hands over her face.
Sarah Ferguson, Duchess of York, is also mourning her "sissy" and "devoted friend."
"I say hello to you everyday and I love you my sissy and I will continue to say hello to you everyday," the 63-year-old wrote on Instagram and Twitter.
"You were my sissy, an amazing mother to Ben, Riley, Harper and Finley and a superbly loving daughter to Priscilla. You have been my devoted friend for many years and I am here for your family to support and love them."
"I am deeply saddened my sissy, you are in my heart," she concluded.
Bette Midler also paid tribute to the star in a tweet.
"Dear God. #LisaMariePressley has died; I'm in shock. So beautiful and only 54 years old; I can't actually comprehend it" Midler shared.
John Travolta also shared a heartfelt post for Lisa Marie.
"Lisa baby girl, I'm so sorry. I'll miss you but I know I'll see you again. My love and heart goes out to Riley, Priscilla, Harper and Finley," he wrote.
Actor Corey Feldman shared his shock at the news too.
"ANOTHER PERSON I SHARED DEEP EMOTION WITH HAS PASSED AWAY!" he wrote.
"THIS IS SO SAD & SHOCKING! LISA & I SPENT HRS ON THE PHONE AS SHE WAS DIVORCING MJ, HER SON BEN WAS LIKE A LITTLE BROTHER 2 ME, SO MUCH LOSS, SO MUCH TRAGEDY N THEIR FAMILY, MY IS W THE PRESLEYS!"
Singer-songwriter Leann Rimes was one of the first to pay tribute to the star.
"Lisa Marie Presley… how heartbreaking. I hope she is at peace in her dad's arms," Rimes wrote.
"My heart goes out to her family. too much grief in just a couple of years."
For a daily dose of 9Honey, subscribe to our newsletter here
Academy Award-winning actress Octavia Spencer shared a heartfelt message.
"So sad that we've lost another bright star in Lisa Marie Presley. My condolences to her loved ones and multitude of fans," she wrote.
Celebrated fashion designer Donatella Versace has paid tribute to Lisa Marie.
Sharing a photo of a young Lisa Marie wearing Mario Testino, Versace wrote, "I will never forget the times we spent together. Your beauty and your kindness shone so bright. Rest in peace Lisa Marie. We will never forget you."
Rosemary's Baby actress Mia Farrow shared a series of pictures of Lisa Marie with Elvis, writing, "Just so very sad."
Actress Jennifer Tilly shared her sorrow at the news, as well as a surprising story.
"So sad about Lisa Marie Presley. Oddly I was just at Graceland yesterday and took this picture," she wrote, sharing a photo of a grave stone.
"The guide was telling us that sometimes [Lisa] would have dinners in the dining room, and once she had a party for her friends in the plane named after her. Rip sweet soul."
Actress Leah Remini also paid tribute.
"I'm heartbroken over the passing of Lisa Marie Presley," Remini tweeted.
"Lisa did not have an easy life, as some might think. May she be at peace, resting with her son and father now. Her mom Priscilla and her three daughters, Riley, Finley, and Harper, are in my prayers."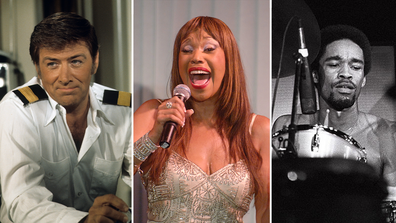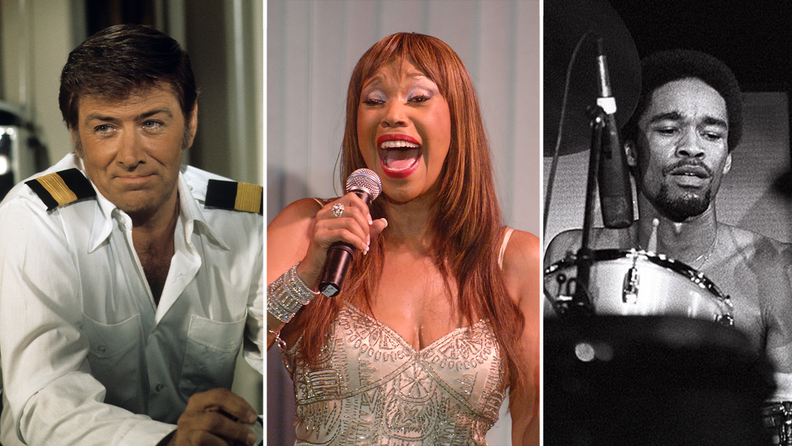 Remembering the stars we've lost in 2023

#Lisa #Marie #Presley #death #Tributes #flow #daughter #Elvis #Priscilla #Presley